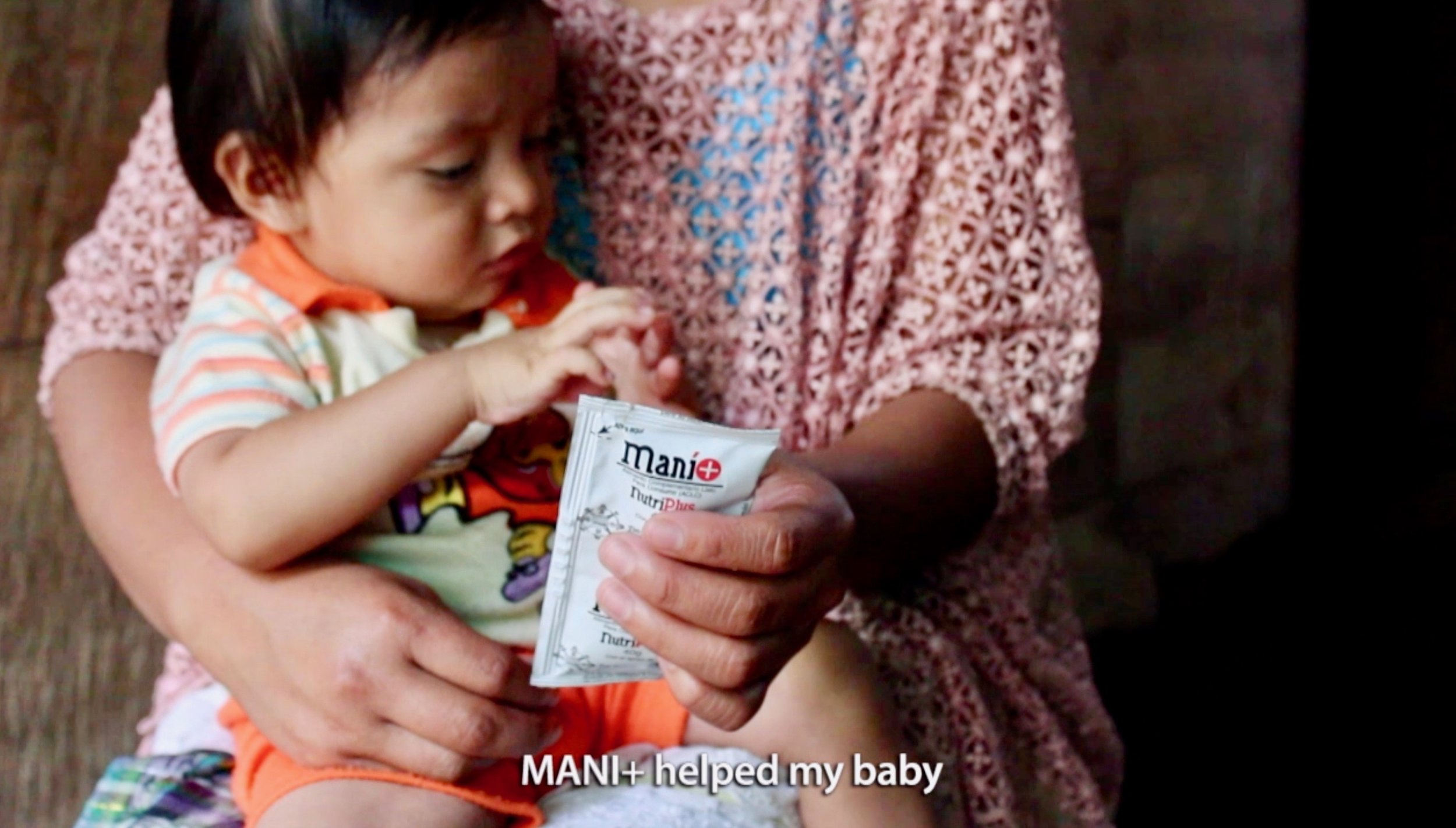 The first Guatemalan RUSF: Maní+
our first innovation.
Considering that 1 in 2 Guatemalan children suffer from chronic malnutrition, we saw a clear need to develop a product geared towards treating and preventing this affliction.
As such, Prof. Ted Fischer had the idea of adapting the concept of Ready-to-Use Supplementary Foods (RUSFs), utilized mainly in Africa, to address Guatemalan diet deficiencies.
He formed our alliance with the Institute of Nutrition of Central America and Panama (INCAP). Thanks to INCAP's ongoing support, we built our product development on the expertise and research of some of the world's best nutritionists. Together, we developed Maní+, a highly fortified 40g peanut paste for children starting from 6 months of age.
Maní+ was a very successful product. Even though its large size and high cost disqualified it from being offered on the free market, local and international NGOs bought Maní+ in droves.
To maximize impact, we supported our clients with the implementation of culturally appropriate feeding programs that would not only explain the use and benefits of Maní+, but also teach families about good nutrition and basic health practices.
"Maní+ is a supplement that has made a big impact in less than 6 months. It is
important to maintain this supplement."
— Anual Report Pop Wuj, MD Carmen Alvarado Benítez
Maní+ has been nationally and internationally recognized. We won, for example, the Stephan Schmidheiny Award for Social Innovation as well as the Alterna Price of Social Entrepreneurship award.
NGOs and families participating in the feeding programs reported positive effects of Maní+. Children's growth patterns and stature improved, and they became more active and less sick. Sice then, we have carefully evaluated how to improve upon Maní+ and are preparing to produce a new RUSF that tastes delicious and is affordable and accessible for all families in Guatemala.
If you want to know more about our latest innovation, check out Chiquimaní.